Home > Home – Featured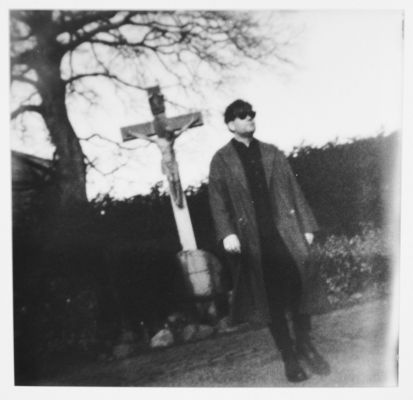 09/13/2022
By MATT CARTER //  Danish electronic producer will play Portland in support of the new album "Memoria"
If you know the name Trentemøller, you know it's synonymous with 'consummate musician.' As a Danish producer and composer, Trentemøller (Anders Trentemøller) is often lumped in with other Scandinavian producers – typically the ones you see composing the next ear worm for American popstars. Yet rather than composing hits for household names, Trentemøller is reputable for putting his own imprint on pop songs through remixing
With a sound that drifts farther away from electronic beats and into the territory of indie and dreampop, Trentemøller has never been content with any of his albums sounding even remotely similar. This prowess for nuance not only comes across in the polished remixes he delivers up for everyone from David Lynch to Depeche Mode, it also extends to his live show.
The choice to play with a live band on several past tours is another reason why it's difficult to look upon Trentemøller as just another 'electronic musician.' Touring behind the new album "Memoria" will be no different at broadening his appeal; he's staffed his band with several standouts in the Scandi-pop scene, including members of Sleep Party People and The Savage Rose.
Trentemøller's most recent single "Into the Silence" features Icelandic solo artist DíSA on vocals, who has also joined Trentemøller's touring band. The track is a polished work of dreamy guitars and tunneling ambience, in which DíSA's vocals at one point become a crystal-clear pool of angelic swell. The song appears to cement the partnership of the two not only as bandmates, but also as creator and muse, with DíSA expertly bringing out the human element to Trentemøller's multi-instrumentalism.
By widening his circle and delegating to his friends, Trentemøller casts off the perception of a perfectionist who must accomplish it all by his lonesome. The result is an atmospheric picture, where it's necessary to let others have the wheel to bring "Memoria" to life. Lest he become just another solo figure in the dark, bobbing behind buttons and knobs.  
But if that's the way you like your electronic music, don't worry: opener Tom And His Computer will be hovering over his mixing boards to get you warmed up.   
ON TOUR: Trentemøller at Wonder Ballroom on Sunday, September 18, 2022. Doors 7:30PM / Show 8:30PM. Tickets. 21+ show.