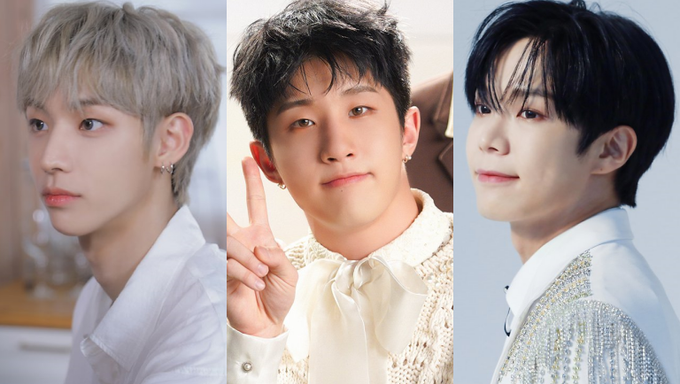 As many know, Chuseok is one of the major holidays in Korea. It is a Korean harvest festival, Korean thanksgiving, and time for the memorials in honor of the dead. On this day traditionally, family members come together to have a feast in gratitude for a bountiful harvest, while also remembering their ancestors too. For many idols, this holiday presents a much-needed break and a chance to really spend quality time with their families, friends, and loved ones. Due to its popularity and the flocks of adorable pictures that are shared every year of many K-Pop idols, it is not surprising to imagine that fans have often thought about celebrating the special holiday with their favorite idols.
We took a fun poll on the 6th of September, asking our readers to vote for the male idol group rapper they would love to go on a date with during Chuseok. A lot of votes were placed and we thank you for your active participation.
The results are in! Here are the top 3 male group rappers that fans would love to go on a date with on Chuseok based on the data retrieved on the 14th of September 2022.
TEMPEST's HwaRang has no doubt left a stamp on the hearts of many fans and each day, he continues to amass new fans with his fun-loving and charismatic personality. A fierce and dynamic rapper on stage, off stage, he presents a soft and calming aura that speaks to his impeccable duality. This is perhaps what makes him so winsome. Perhaps with a date filled with so many fun activities, with his bright and energetic nature, you're bound to have an amazing time with him. With 1,476 votes, he ranks 1st on this poll.
JinJin is definitely the kind of man you'd not just want to go on a date with during Chuseok but also want to take home to your family for a hearty meal as well. With his warm and welcoming aura that is even more amplified by his witty personality, your date is bound to be filled with bouts of laughter. And if you do take him home, just be prepared to fight for him as no doubt your siblings and parents would be dotting over him and trying to have him all to themselves. With 1,207 votes, he ranks 2nd on this poll.
DongHeon might tear the stage apart with his fierce rap skills and charisma, but off stage, he is even more charming as he exudes a welcoming aura that makes people gravitate so quickly towards him. His thoughtful actions and friendliness are other focal points of his charms. Definitely one who would make a fun partner for the holiday, with his witty banter and charming nature, you might be left longing for more themed dates with him. With 269 votes, he ranks 3rd on this poll.
Find out all the rankings below.
You can still vote for your favorite idol as the poll is always open.
Which of these rappers are you going on a date with on Chuseok? Let us know in the comments section below.