Home > Home – Featured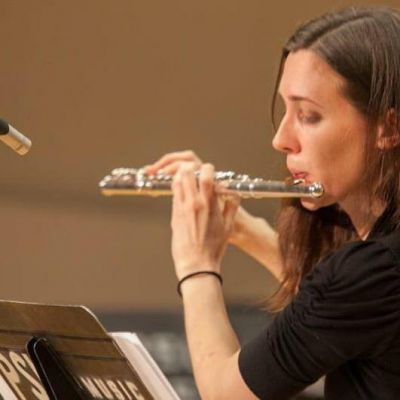 05/26/2022
By TOM D'ANTONI // Third Angle New Music's Artistic Director Sarah Tiedemann is in the Cafe to tell us all about their new and exciting 2022-23 season.
Returning to the Artichoke Music Café with me today is Third Angle New Music Artistic Director, flutist Sarah Tiedemann, a Coffeeshop Conversations favorite.
The 22-23 season has been announced and Sarah is going to tell us all about what looks to be a very exciting musical experience for everyone…musicians and listeners.
After a couple of years of the pandemic, you might say this is the first year she's been able to spread her wings and put her stamp on all things Third Angle.
Everything from the Spruce Goose to music to be played to a 1930's silent Chinese movie.
Let's find out about the whole season from Sarah Tiedemann.