Home > Jazz / Blues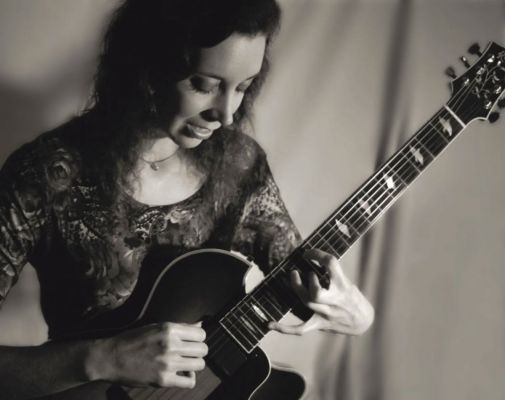 07/15/2022
By TOM D'ANTONI // Former Portland/now Austin guitarist, composer's long saga to her return to health, her career, a move to Austin, a husband and a new album dedicated to him.
I'm counting the days until I am recovered from the back surgery and can get to the Artichoke Café and sit across the table from our podcast guest.
That will be on August 16 and it will also mark the return to Portland (for a visit) by Reggie Houston who moved back to New Orleans a couple of years ago.
Today marks a Skype return to Portland by Jazz guitarist/composer Margaret Slovak who has had an odyssey which includes eight surgeries on her hand arm and shoulder.
She has a new album called Ballad for Brad. Brad being her husband. Hear the title track here.
They live in Austin, Texas.
It's a long journey and it's not over. Welcome back Margaret Slovak