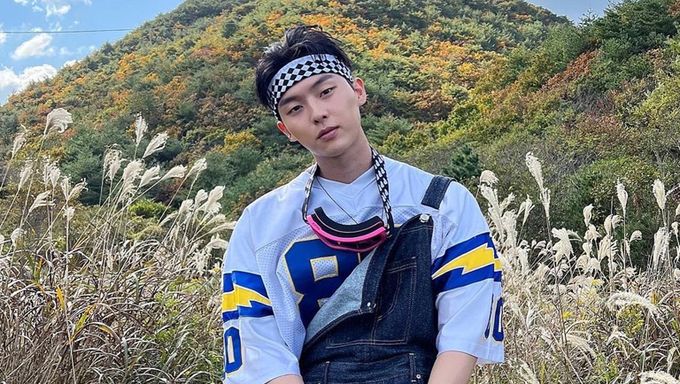 Welcome to the 12th article of Kpopmap's series introducing the must-follow actors posting boyfriend material pictures. 
If you are a Kpopmap reader, you would know about our Boyfriend Material series that introduce must-follow actors and idols. Every week in this Friday series, we introduce to you one Korean actor or idol who makes perfect use of social media by posting regularly eye-candy pictures. Readers wanted to see Choi HyunWook in our following article (poll), so here it is!
Before starting, let us know which actor you want to see in the following Boyfriend Material series.
Who would you like to see in our next "Boyfriend Material (Actor)" article?
Sep 02, 2022 ~ Sep 04, 2022 (KST)
※You can vote multiple times without sign in.
Important notice: the vote is only deciding who will be covered first (in the next article of the series). Everyone on that list will be covered in the series.
Actor Choi HyunWook likes to update fans with his relaxed and cool pictures on his Instagram. The young and stylish star is full of energy and likes to give a bit of an artistic and retro vibe to his timeline with his polaroids and black & white pictures.
The actor is fully booked with various activities. He is working for different brands as their ambassador and has attended different award ceremonies. Despite all his schedule, Choi HyunWook does not forget to thank fans across the globe with an English post on his Instagram: "i love you guys, i love my fans !!!♥️". His numerous followers have been touched by his words. 
If you are new to his Instagram, you might have missed some of his best shots. Discover the actor's best Instagram pictures below and what he posts with more details.
With his handsome looks, the actor takes photos that make us stare at his beautiful eyes.
If you are looking for boyfriend material pictures, you can be sure to find them in his account.
In a word, we could say that his Instagram gives a carefree feeling. He looks cool and brings us with him to the beach (for example) with his photos.
He seems like the friend or lover you would like to go with on an adventure trip.
On another side of his Instagram, he loves to take pictures with pets. If you love dogs as much as he likes them, you will find these pictures swoon-worthy.
One of the coolest sides of his Instagram is his fashion, mainly street fashion.
He loves to accessorize with caps and glasses. After all, he is a celebrity and it is needed.
Choi HyunWook's pictures with sunglasses make jaw drops.
Aside from these, Choi HyunWook looks beautiful with school uniforms that he wore in his various dramas. These shots are not to miss on his Instagram.
His Instagram has a retro vibe too. The actor likes polaroid and has posted some of them on his feed.
But these are not the only "old" fashion pictures from his Instagram as the star also likes to take nostalgic black and white pictures.
Finally, his selfies are simple. Simple but handsome ones.
You can have a glimpse at his pretty hands in his mirror selfies too.
Choi HyunWook is a rising actor. He first gained popularity in Korea through his debut project the teen web drama "Real:Time:Love" for which he acted as the lead actor for 4 seasons. It is with "Racket Boys" and mainly "Twenty-Five Twenty-One" that he gained the international spotlight. He was cast as the lead actor in the upcoming drama based on webtoon "Weak Hero", along Park JiHoon. For more about him, you can check his profile here.
If you are not yet following Choi HyunWook, it is time to do so. You can follow him on Instagram at @_choiiii__.
Note: the photos used in this actor series were posted after/including August 2020.
You can check last pick below
Don't forget to check out all previous articles of the boyfriend material series (actors), you can find them directly from this collective list: