Home > Rock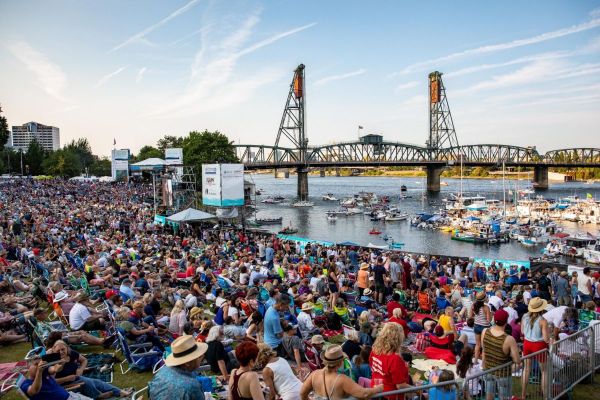 04/15/2022
By TOM D'ANTONI // The Waterfront Blues Festival returns to its traditional home on the July 4 weekend…all four stages and lots of music. Artistic Director/Ace guitarist Peter Dammann explains it all.
Every year for years and years around this time, we've had the Waterfront Blues Festival Artistic Director Peter Dammann let us know who's playing even though it's April and the festival isn't until the fourth of July weekend.
The big news is that after not having a festival in 2020 and having a truncated festival held at Zidell Yards in 2021 the festival will return, all four stages of it, to it's normal location at the…well, the Waterfront.
Peter will run down all of the headliners and some of the locals as he has not yet booked all of our friends and neigbors.
OMN will be there, no booth this year but lots of photographers and writers to bring you the flavor of the weekend.
Right now, get ready to hear who's playing…straight from the curator's mouth…..Peter Dammann.