Paris Hilton Reveals What Photoshopped 'Stop Being Poor' Top Actually Said
Paris Hilton has said that her infamous "stop being poor" t-shirt was in fact photoshopped.
While the t-shirt being digitally doctored may not be news to some people, this is the first time the heiress and social media star has spoken about the top which became a meme when it first went viral back in 2013.
The photo itself features Hilton at a party at the Palms Hotel in Las Vegas with outstretched arms wearing a white tank top with the offensive slogan, which has always been viewed as a tongue-in-cheek nod to Hilton's rich party girl persona of the aughts.
Taking to TikTok, Hilton, now 40 years old, addressed the top and what it really said.
"So there's this photo online of me, I'm sure you've seen it," Hilton said on the video app on Sunday.
"I never wore that shirt. This was completely Photoshopped. Everyone thinks it's real, but that's not the truth."
Hilton shared an unedited photo of her and her sister Nicky Hilton from the event which shows that the t-shirt really said "stop being desperate" not the infamous "stop being poor" message.
She added: "This is what it really said—'Stop being desperate.' Don't believe everything you read."
Hilton's reveal comes after the former Simple Life star shared a number of bombshells in her tell-all documentary, This Is Paris, late last year.
One shocking aspect about her life she revealed was her famous vocal-fry Vally Girl voice was an act.
"This entire time, I have been playing a character, so the world has never truly known who I am. The real me is someone who is actually brilliant. I'm not a dumb blonde, I'm just really good at pretending to be one," Hilton explained during an appearance on Australia's Sunrise talk show—in a much more deep and mature voice.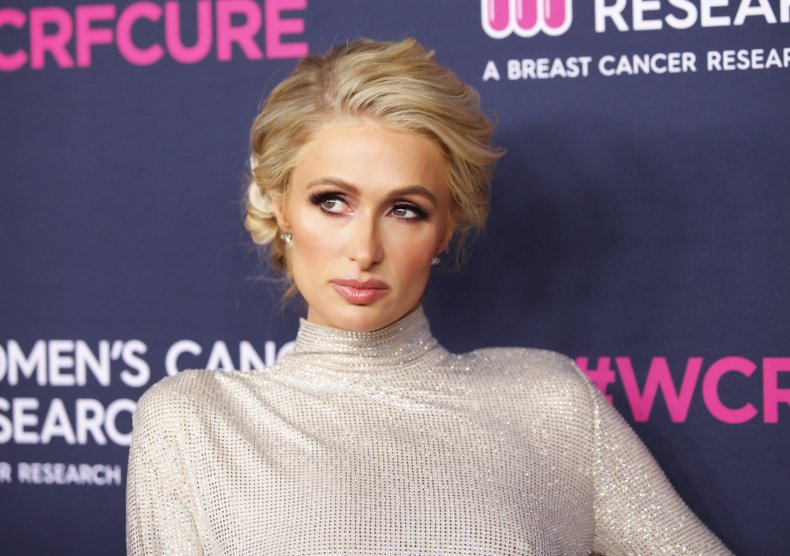 Hilton said she decided to drop the "fake voice" at this stage in her career because she felt as though "it was time for the world to finally know who I was."
"I feel like I've been through so much… there's so many misconceptions and preconceived notions about me," she explained. "I don't want to be remembered as some airhead. I want to be respected for the businesswoman I am."
Back in 2016, Hilton said on the Today show that her baby voice was just a part of the character of "Paris Hilton."
"This is actually my real voice," she said at the time. "My other voice—you know, that Simple Life kind of baby voice that I used to use—I actually have a low voice in real life."
Published at Tue, 04 May 2021 13:33:18 +0000
Attribution – For more Information here is the Article Post Source: https://www.newsweek.com/paris-hilton-what-photoshopped-stop-being-poor-shirt-actually-said-1588453