Lola Young has returned with the powerful and infectious new single, "Conceited" – her first since the My Mind Wanders And Sometimes Leaves Completely project.
The new release finds the South London singer and songwriter performing over a rumbling, squelchy bassline punctuated by sharp synth interjections. "You bought some flowers, I gave them to someone else," she sings in a low tone that hints she's taking no nonsense.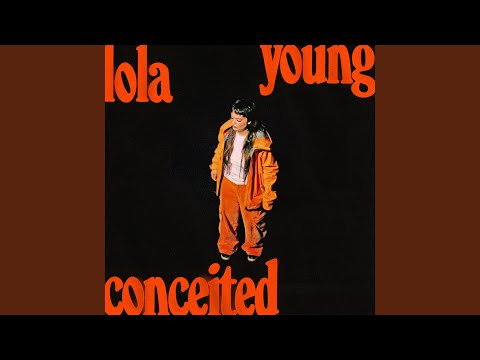 Click to load video
"Told me that you loved me, you're just talking to yourself," she continues. "I don't wanna know, I don't wanna hear it, let yourself out/You're so conceited." As the track progresses, its minimal foundations soon erupt into a squall of guitars and drums, with Young's voice growing in emotion and fury. The track was produced by Solomonophonic (Dominic Fike, Remi Wolf, BROCKHAMPTON).
"Conceited" is the latest step in a new era for Young that began with My Mind Wanders…, with the artist exploring new depths of her creativity whilst consistently drawing inspiration from her South London roots. That project featured the likes of "Stream Of Consciousness," which took listeners on a thoughtful demonstration of her mental processes and reasoning,…