What better place to film the visuals for a track called "Room Service" than in a hotel room? That's exactly what UK singer-songwriter Holly Humberstone did, and now she's sharing the official music video with fans.
"Room Service" was first released last month as a double A-side single, with "Antichrist" as the first two tastes of Humberstone's upcoming debut album, Paint My Bedroom Black, to be released on October 13th. "We'll get room service / Where no one can reach us / Darling we'll blow up the speakers," Humberstone sings on an ode to friendship and connection.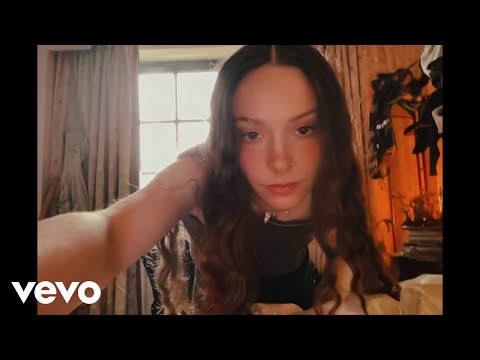 Click to load video
The music video for the track was shot on a webcam in room 627, the same London hotel room where Holly invited 80 fans to hear the song for the first time in June. Using a webcam, Humberstone sought to capture the feeling of the early days of Zoom calls, portraying a mix of familiarity and isolation. Capturing the mundane moments of life on tour, Holly plays her guitar, brushes her teeth, and digs through her suitcase as the acoustic track plays.
Humberstone shared her process behind the song in a press statement: "I wrote Room Service a little while ago when I'd just started touring full time. I was…