Home > Jazz / Blues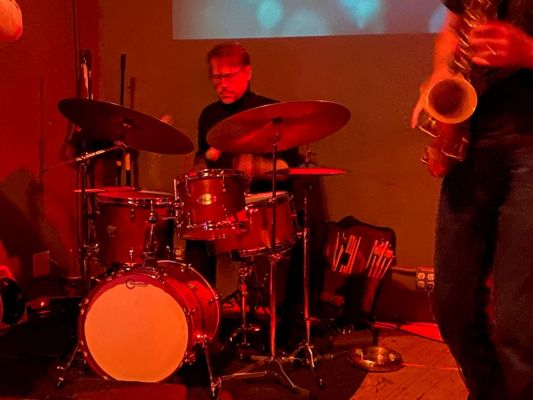 09/07/2022
By TOM D'ANTONI // Kicking off the fall music season, Tim DuRoche starts a four-week residency at Turn! Turn! Turn! and plays on the new Ezra Weiss album. 
Thanks for finding another OMN Coffeeshop Conversation from the Artichoke Music Café. I'm Tom D'Antoni.
With me Is drummer/composer/journalist/intellect and all-around talented guy Tim DuRoche.
He is, what amounts to kicking off the fall music season on Wednesday September 7 with a weekly-month-long concert series at the Turn! Turn! Turn! club. In Portland. Each performance with a different ensemble.
He also plays on the new album, Amazing Life by Ezra Weiss which will have a release gig on Tuesday, October 4 at the Old Church Concert Hall..