No Parking declares a buckled old sign rusted onto a decaying, drooping pole, and no cars are parked in this downtown wasteland. Few even drive by. The gate to the broken-down old property behind is also rusted, and looks like it wouldn't take much effort to push my way in. Yet for fear of being chased out, again, by a man with a machete, this time I just stand by the gate and peek inside.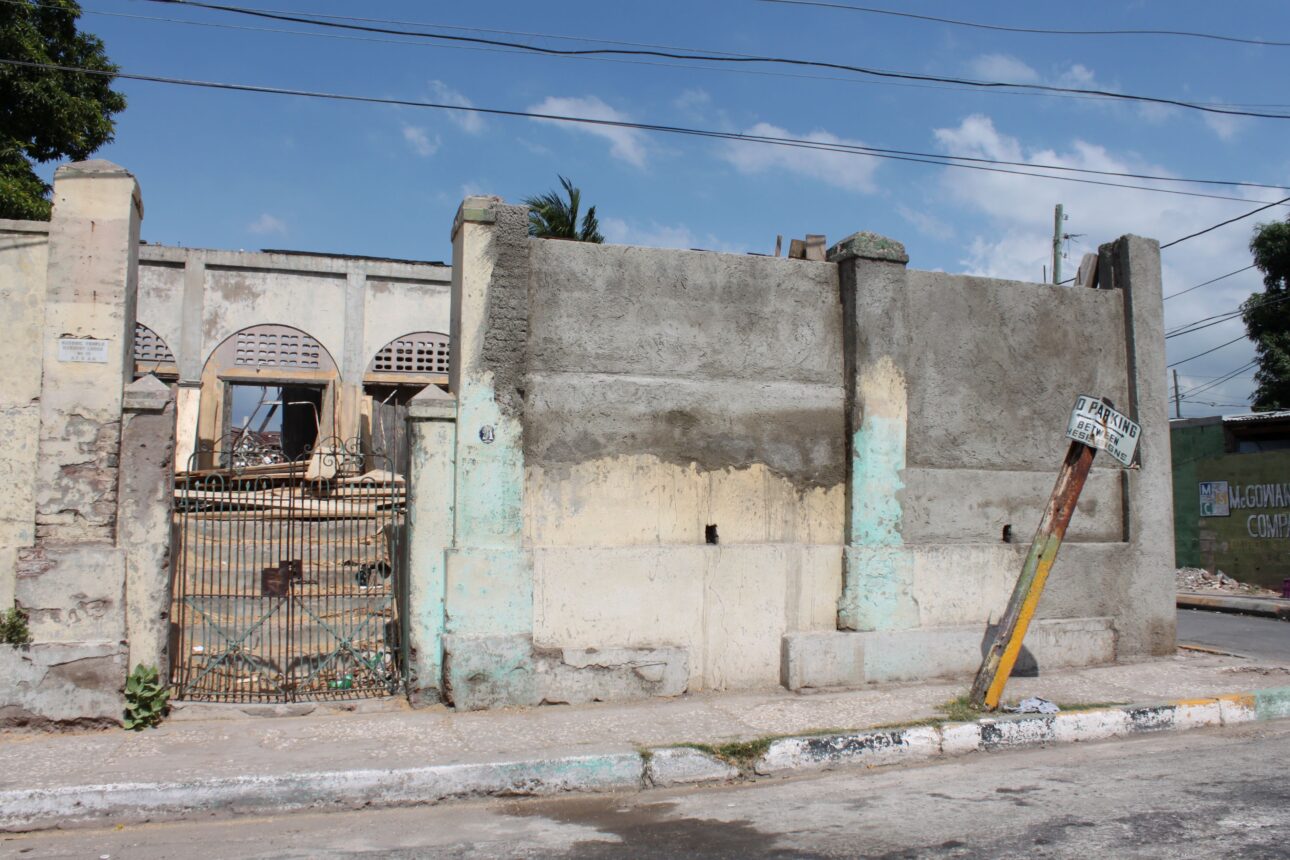 You'd never know that this downtown stretch of Kingston, Jamaica, was nicknamed Beat Street because it teemed with dancehalls — one of the mighty venues being this crumbling landmark, Forester's Hall.
More from Spin:
The Top 50 Hip-Hop Singles Of The 1980s
Afrika Bambaataa Sued for Alleged Sexual Abuse, Sex Trafficking of a Minor
New Music: Kaytranada – "Planet Rock (Planet Invasion Remix)"
Today Forester's Hall is a workshop for making coffins, but the bones remain of a dancehall where 800 revelers used to worship the latest records from Coxsone Dodd's Downbeat Sound System.
…