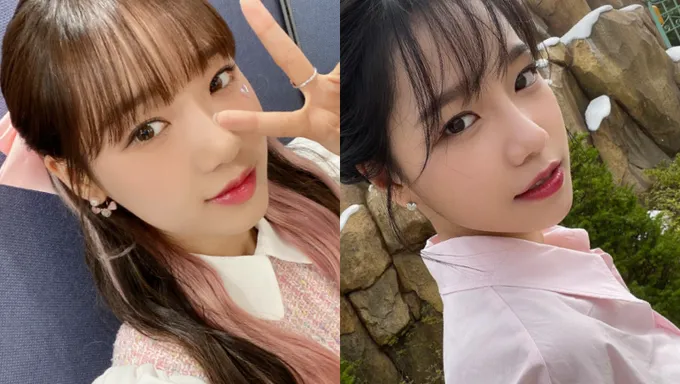 Welcome to the twenty-fourth article of Kpopmap's bi-weekly series "Celeb Lookalike"!
This series will look at two or three popular Korean celebrities that are known for looking like each other and how similar their visuals are.
Read the previous "Celeb Lookalike" articles here!
Readers voted for Weki Meki's Choi YooJung and Jo YuRi in our bi-weekly poll to be featured this week. Fans believe they have a big resemblance to each other.
Before starting this week's series, you can vote for who you want to see featured in next week's article. If you would like to see a different idol/actor pairing (not mentioned in the poll) featured in the series, please leave their names in the comments and we will add them to the vote over time.
Who would you like to see in the next "Celeb Lookalike" article?
~ Sep 29, 2022 (KST)
※You can vote multiple times without sign in.
WINNER's JinWoo and Han JiMin
2PM's JunHo and Lim YoungWoong
EXO's Chen and Roh YoonSeo
WJSN's YeoReum and Girls' Generation's TaeYeon
Important notice: the vote only decides who will be covered in the next article. Everyone in the poll will be covered in the series eventually. Suggestions will also be gradually added each week.
Back to this week's feature! 
Firstly, Weki Meki's Choi YooJung and Jo YuRi have very strong sister auras at first impression.
They have similar facial features such as their noses, plump cheeks, and face shapes.
They also occasionally show us similar styling and picture poses, proving their visual telepathy.
What do you think of their visuals? Do you see the resemblance?
Are there any other Korean celebrities that you think look alike? Let us know in the comments.
Don't forget to check out all previous articles of the Celeb Lookalike series, you can find them directly from this collective list:
You can check some of the previous features below: