Home > Jazz / Blues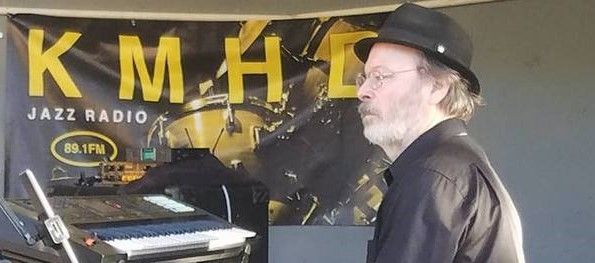 06/02/2022
By TOM D'ANTONI // Ramsey Embick is a keyboardist, composer, producer/engineer who is fluent in just about every genre of music ever invented. He talks about working with Michael Jackson, the Pointer Sisters, his Soul, Jazz and Latin bands and life in the music biz.
Regular listeners to this podcast, and even irregular listeners may or may not remember that for the past few weeks I've invited some of my favorite guests to come to the Artichoke Café while I have a window between surgeries.
I'll still make episodes, but for a little while they'll be via Skype or something like it.
Today I am happy to have Ramsey Embick here with me. You may know him from his Jazz piano playing and composing and his Soul and Latin piano playing and composing.
He spent a long time in Los Angeles where he worked with dozens of people you've heard of including  the Pointer Sisters…even Michael Jackson.
I want to ask him a million questions about that and other things because he's always clever and quirky.
Welcome back Ramsey Embick.