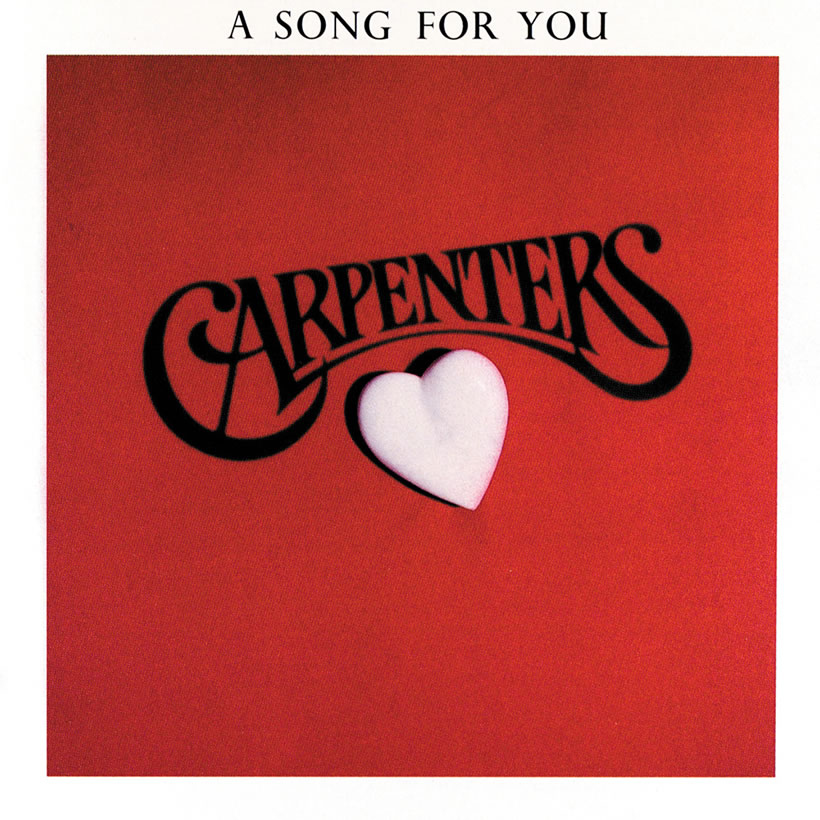 By the time the Carpenters made their fourth studio album A Song For You, their place in the firmament of pop music was so assured that they were able to approach it as a broad-based concept record. The previous two years had brought massive acclaim for Richard and Karen's work, and an almost unbroken chart presence.
Now came the opportunity to test and expand their unrivalled talent on their next next project. The duo had two major hits in 1970 and no fewer than five more in 1971. This was alongside the multi-million-selling success of the Close To You and Carpenters albums that followed their Ticket To Ride debut. Few chart acts could claim such domination of both the singles and albums markets.
In 1971, the Carpenters also became one of several contemporary champions of the work of Leon Russell. The master songwriter and session veteran was now emerging as a significant recording artist in his own right. Their version of his "Superstar," written with Bonnie Bramlett, was a No.2 American hit late in the year. It was the third Carpenters single to finish in runner-up spot, after "We've Only Just Begun" and "Rainy Days and Mondays." Now another Russell ballad would bookend the new release and showcase their fastidious respect for the art of songwriting.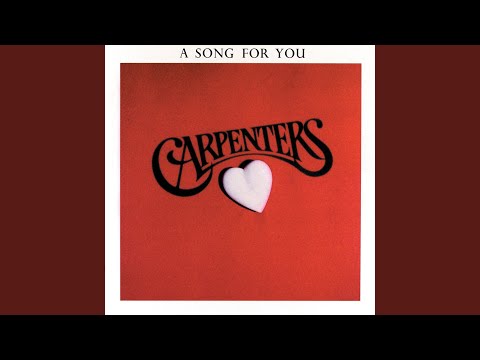 Click to load video
"A Song For You" may never have been a massive hit single for Russell himself, or for any of the countless artists who covered it. But Richard and Karen's assured version topped and tailed this new LP, released on June 22, 1972. Previews of the new work started to emerge late the year before, as they continued their fruitful association with producer Jack Daugherty.
"Bless The Beasts and Children" was a Perry Botkin and Barry DeVorzon composition and the title song from a movie; released as the B-side of "Superstar," it reached No.67 in the US in its own right. Then came the lovely "Hurting Each Other," a ballad written by Gary Geld and Peter Udell. It was a fine example of the siblings' ability to spot a hit among vintage material. First recorded by Jimmy Clanton in 1965, it now became yet another No.2 hit for the Carpenters.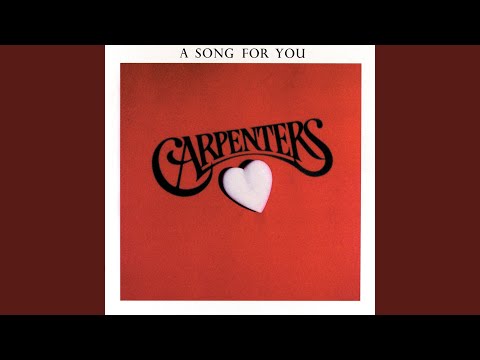 Click to load video
They also had the ear to choose Carole King's "It's Going To Take Some Time." The great writer had just released on her Music album on Ode, distributed at the time by A&M. That, of course, was where Richard and Karen had their home. The song went to No.12, and by the time A Song For You was released, the Carpenters were riding high with another single from the set. It was the superb "Goodbye To Love," which became one of their best-loved songs. The ballad was admired for the duo's outstanding harmonies, Karen's faultless lead vocals, and Tony Peluso's spectacular fuzz guitar solo.
As the duo's global stature grew, the album became a triple platinum sensation in the US alone. "Top Of The World" became another flagship single from it in 1973. Remarkably, the LP yielded its last 45, "I Won't Last A Day Without You,"on April 13, 1974. That was fully 21 months after A Song For You was released.
Listen to the best of the Carpenters on Apple Music and Spotify. 
Its other treats included Randy Edelman's "Piano Picker," with Richard taking the lead vocal, and "Crystal Lullaby," which he wrote with John Bettis, his collaborator on both "Goodbye To Love" and "Top Of The World."
A Song For You reached No.4 on the Billboard album chart and had huge success from Australia to Japan. The Carpenters were now, truly, on top of the world.
Buy or stream A Song For You.