Kpopmap is posting all the data from Good Data Corporation in one article.
Good Data Corporation releases weekly rankings of the most talked about dramas and actors/actresses of the airing dramas. The data are collected from the netizen's reactions to online news, community, social media and videos.
Next update coming on August 11th for the 1st week of August. 
4th Week of July (Released on August 4th)
1. "Extraordinary Attorney Woo"
2. "Big Mouth"
3. "Alchemy of Souls"
4. "Today's Webtoon"

5. "Mask of Gold"
6. "Adamas"
7. "It's Beautiful Now"
8. "Café Minamdang"
9. "Jinx at First"
10. "Bravo, My Life"
-Actors-
1. Kang TaeOh – "Extraordinary Attorney Woo"
2. Park EunBin – "Extraordinary Attorney Woo"
3. Lee JongSuk – "Big Mouth"
4. Koo KyoHwan – "Extraordinary Attorney Woo"
5. Jung SoMin – "Alchemy of Souls" 
6. Lee JaeWook – "Alchemy of Souls" 
7. Yoona – "Big Mouth"
8. Kim SeJeong – "Today's Webtoon"
9. Joo JongHyeok – "Extraordinary Attorney Woo"
10. Jin Kyeong – "Extraordinary Attorney Woo"
3rd Week of July (Released on July 28)
1. "Extraordinary Attorney Woo"
2. "Alchemy of Souls"
3. "Why Her?"
4. "Mask of Gold"
5. "Eve"
6. "Jinx at First"
7. "Café Minamdang"
8. "It's Beautiful Now"
9. "Bravo, My Life"
10. "Doctor Lawyer"
-Actors-
1. Kang TaeOh – "Extraordinary Attorney Woo"
2. Jin Kyeong – "Extraordinary Attorney Woo"
3. Park EunBin – "Extraordinary Attorney Woo"
4. Joo JongHyeok – "Extraordinary Attorney Woo"
5. Seo HyunJin – "Why Her?"
6. Jung SoMin – "Alchemy of Souls" 
7. Ha YoonKyung – "Extraordinary Attorney Woo"
8. Lee JaeWook – "Alchemy of Souls" 
9. Seo YeaJi – "Eve"
10. Huh JoonHo – "Extraordinary Attorney Woo"
2nd Week of July (Released on July 21)
1. "Extraordinary Attorney Woo"
2. "Alchemy of Souls"
3. "Why Her?"
4. "Mask of Gold"
5. "Eve"
6. "Jinx at First"
7. "Café Minamdang"
8. "Link: Eat, Love, Kill"
9. "It's Beautiful Now"
10. "Bravo, My Life"
-Actors-
1. Kang TaeOh – "Extraordinary Attorney Woo"
2. Park EunBin – "Extraordinary Attorney Woo"
3. Jung SoMin – "Alchemy of Souls" 
4. Ha YoonKyung – "Extraordinary Attorney Woo"
5. Seo HyunJin – "Why Her?"
6. Lee JaeWook – "Alchemy of Souls" 
7. Kang KiYoung – "Extraordinary Attorney Woo"
8. Joo JongHyeok – "Extraordinary Attorney Woo"
9. Seo YeaJi – "Eve"
10. Go YoonJung – "Alchemy of Souls" 
1st Week of July (Released on July 12)
1. "Extraordinary Attorney Woo"
2. "Alchemy of Souls"
3. "Why Her?"
4. "Mask of Gold"
5. "Eve"
6. "Jinx at First"
7. "Café Minamdang"
8. "Link: Eat, Love, Kill"
9. "It's Beautiful Now"
10. "Doctor Lawyer"
-Actors-
1. Park EunBin – "Extraordinary Attorney Woo"
2. Kang TaeOh – "Extraordinary Attorney Woo"
3. Jung SoMin – "Alchemy of Souls" 
4. Joo HyunYoung – "Extraordinary Attorney Woo"
5. Lee JaeWook – "Alchemy of Souls" 
6. Seo HyunJin – "Why Her?"
7. Seo YeaJi – "Eve"
8. Kang KiYoung – "Extraordinary Attorney Woo"
9. Hwang MinHyun – "Alchemy of Souls" 
10. Yoo Sun – "Eve"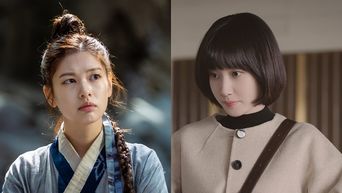 10 Most Talked About Actors & Dramas On June 2022
K-DRAMA STORIES|Jul 13, 2022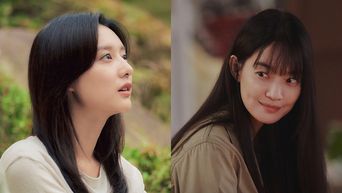 10 Most Talked About Actors & Dramas On May 2022
K-DRAMA STORIES|Jun 8, 2022
10 Most Talked About Actors & Dramas On April 2022
K-DRAMA STORIES|May 10, 2022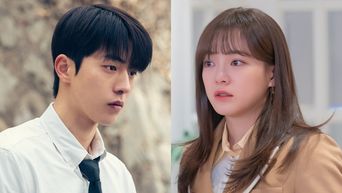 10 Most Talked About Actors & Dramas On March 2022
K-DRAMA STORIES|Apr 12, 2022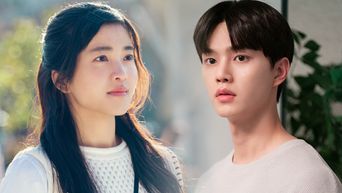 10 Most Talked About Actors & Dramas On February 2022
K-DRAMA STORIES|Mar 8, 2022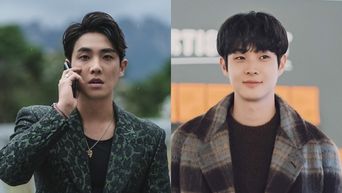 10 Most Talked About Actors & Dramas On January 2022
K-DRAMA STORIES|Feb 8, 2022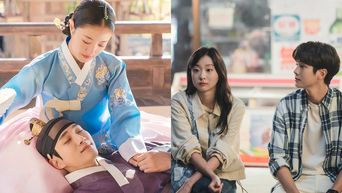 10 Most Talked About Actors & Dramas On December 2021
K-DRAMA STORIES|Jan 11, 2022